the sheraton
Newly-renovated, and located in the heart of sunny Phoenix, the Sheraton Crescent Hotel is the ideal setting for a program this momentous. Acclaimed for its upscale ambiance, friendly service, and extensive recreational options, it has developed a stellar reputation as the enchanting hideaway for Arizona getaways. Guests can enjoy two pools with cabanas, lounge areas and a 166 foot monster water slide. Enjoy picture perfect weather, pampered service, and weeklong social comfort in an undiluted Yom Tov atmosphere.
by day
Get a satisfying workout in the brand-new 24-hour fitness center, equipped with an array of superior exercise equipment from leading wellness companies. Offering a diverse range of facilities to accommodate all of your fitness needs, the center features multiple treadmills, exercise bikes, ellipticals and free weights that are always available for your use.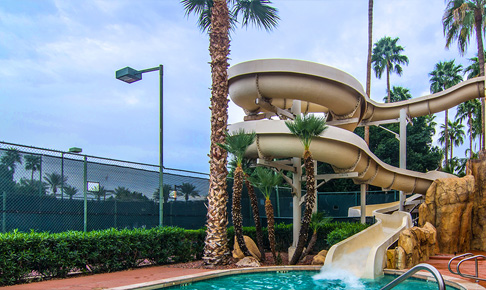 Splash into the tantalizing blue waters of the Olympic-sized, outdoor heated pool and take an exhilarating ride down Monsoon Mountain, the not-to-be-missed 166-foot, 3-story water slide. Beautifully designed, with landscaped greenery and comfortable lounge chairs, the outdoor pool area offers you the taste of summer and beach you've been thirsting for, with separate swimming all day and night. Poolside cabanas and a large whirlpool complete the experience.
by night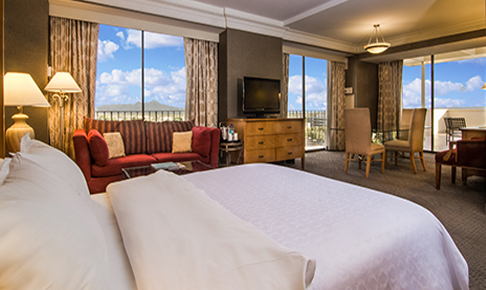 For unmatched nighttime comfort, each of the Crescent's 342 newly-renovated guest rooms is furnished with Sheraton's revolutionary Sweet Sleeper® beds. These celebrated beds feature luxurious sheets, a deluxe duvet, a selection of feather down and hypoallergenic pillows, and a custom Sealy Posturpedic Plush mattress. State-of-the-art, spacious bathrooms allow for a pampering personal care experience throughout the week of Yom Tov. High-speed wireless Internet service is free in all rooms, all Pesach.